Dyeing, Finishing & Printing
---
Adding value to our fabrics through our Finishing and Printing Division has garnered Danliris a reputation as being the industry's foremost specialist in developing novelty dyed fabrics, and printed batik and textile motifs in Indonesia. Supported by our in-house laboratory and professional staff, our printing production capacity can reach 39.5 million meters per annum; making us one of the most proficient in the country.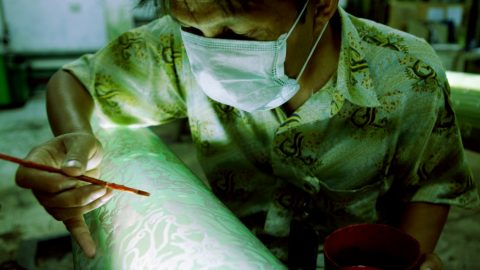 Our Printing Division is fully equipped for:
Transfer Printing
Rotary Printing
Flat Printing
Foil Stamping
Digital Printing
Advancing our printing capabilities are our highly-skilled textile design team who develop some 3,000-new batik and textile designs per year. Working in an integrated system with our textile production team, the textile design team has a clear understanding of the production process and therefore every new motif being developed has been well-researched to be viable for production. Through this, our batik themed textiles have been used to make corporate uniforms for leading local and international companies.
Dan Liris Design Catalogues FW22
Download the Dan Liris SS22 Design Catalogues for Fall Winter 2022 now with more information about our forecasted trends and patterns for the upcoming season.
For our dyed fabrics, our laboratory develops colour formulas that accurately meet our client's requirements. We also take into account factors such as the material used, reaction to washing and wear, and reaction to light when selecting the perfect dye; these important preparatory steps are essential to give a higher affinity for the dye to the material. We also undertake an 'evenness' analysis so that the textile dye can be applied evenly throughout the fabric, this can be attained by changing the controlling the dyeing conditions – this can include the adding of restraining agents to control the rate of the dyeing process.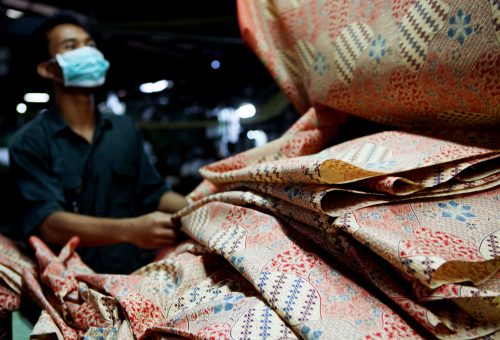 Furthermore, we undertake a mercerization process under high tension to improve the strength and affinity for dyes of the fabric — it also renders the fabric lustrous resulting in richer colours. Other attributes of the fabric also change due to this process such as its smoothness and a resistant silk shine. As an integral part of the manufacturing process, our Finishing and Printing Division have further enabled our company to diversify our production into higher-value textiles.
Dyeing, Printing & Finishing Division
---
We have a complete range of machinery to fulfil the following dyeing and finishing processes:
Continuous Bleaching Range
Mercerization
Continuous Dyeing Range
Sanforization
Yarn Dyeing
Need more information?
Contact us to find out more about the customised solutions that we can offer you